Seasonal Splendor: Enjoying Gatlinburg's Fall Colors from Colonial Properties' Cabins
Published Sep 12, 2023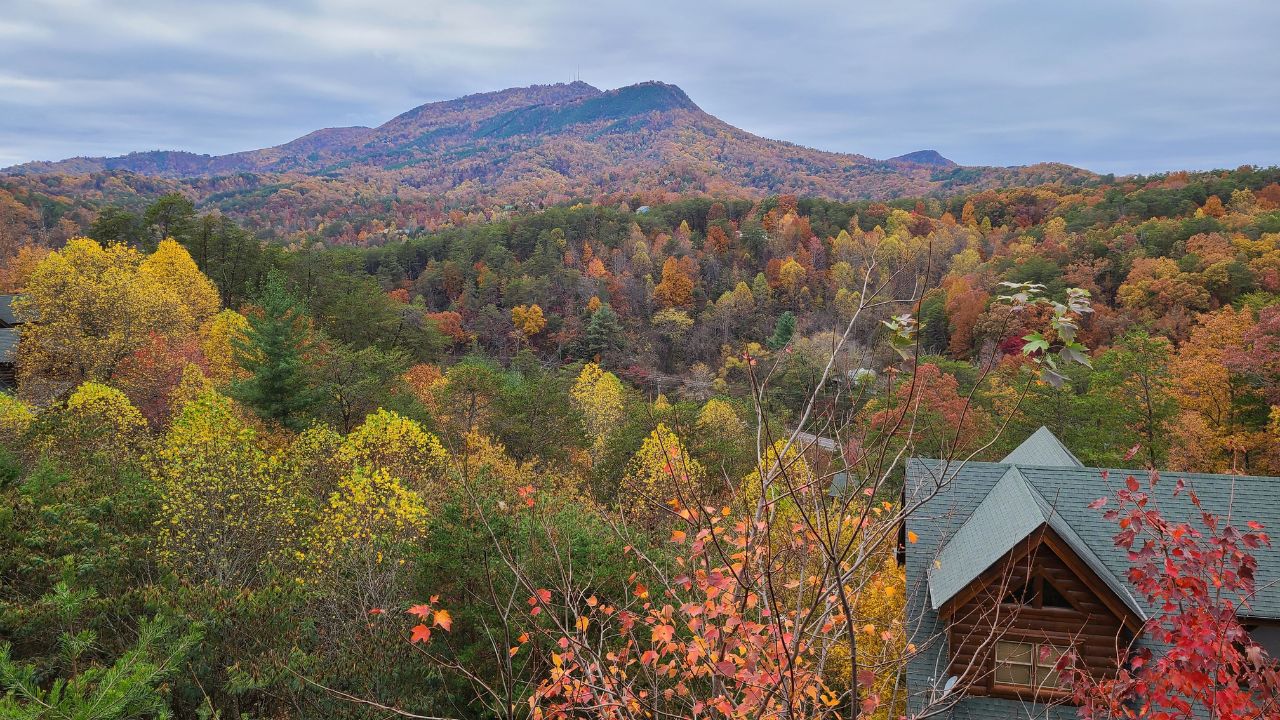 As the summer heat fades away and the leaves start to turn brilliant shades of red, orange, and gold, Gatlinburg, Tennessee, transforms into a breathtaking tapestry of fall colors. For nature lovers and adventure seekers, autumn is the most magical time to visit this charming mountain town. If you're planning a fall getaway to Gatlinburg, there's no better way to immerse yourself in the seasonal splendor than by booking a cabin with Colonial Properties. In this blog post, we'll explore the advantages of booking a Colonial Properties cabin during the fall season.
1. Front-Row Seats to Nature's Show
One of the most compelling reasons to choose a Colonial Properties cabin for your fall vacation is the front-row seat you'll have to nature's spectacular show. Gatlinburg's cabins are nestled in the heart of the Great Smoky Mountains, surrounded by dense forests and pristine wilderness. From the comfort of your cabin, you can gaze out at the vibrant fall foliage, which turns the landscape into a masterpiece of colors.
2. Secluded and Cozy Retreats
Colonial Properties offers a range of cabin options, from intimate one-bedroom hideaways to spacious lodges perfect for family gatherings. Regardless of the size, all cabins provide a sense of seclusion and coziness that's ideal for fall. Imagine sipping hot cider by a crackling fire or soaking in a private hot tub while taking in the autumn scenery.
3. Leaf-Peeping Adventures
While staying in a Colonial Properties cabin, you'll be in close proximity to numerous hiking trails, offering ample opportunities for leaf-peeping adventures. Explore the Great Smoky Mountains National Park and its network of trails, each offering a different perspective of the fall foliage. Whether you're a novice hiker or an experienced trekker, there's a trail for everyone.
4. Fall Festivals and Events
Gatlinburg comes alive with fall festivals and events during this season. By staying in a Colonial Properties cabin, you'll have easy access to these celebrations. The Gatlinburg Craftsmen's Fair, Oktoberfest at Ober Mountain, and the Great Smoky Arts & Crafts Community Harvest Festival are just a few examples of the local festivities you can enjoy.
5. Photographers' Paradise
If you're a photography enthusiast, fall in Gatlinburg is a dream come true. The stunning colors, misty mornings, and wildlife sightings make it a photographer's paradise. Colonial Properties' cabins provide the perfect base for capturing the beauty of the season, both inside and outside your cozy retreat.
Booking a Colonial Properties cabin during the fall season in Gatlinburg is an invitation to immerse yourself in nature's masterpiece. With stunning views, secluded and cozy accommodations, and easy access to fall foliage adventures and local festivals, you'll create cherished memories that will last a lifetime. Don't miss the opportunity to experience the seasonal splendor of Gatlinburg this fall—reserve your Colonial Properties cabin and prepare for an unforgettable journey into the heart of autumn's glory.