The Top 5 Waterfalls Near Gatlinburg That You Absolutely Cannot Miss
Published Nov 25, 2022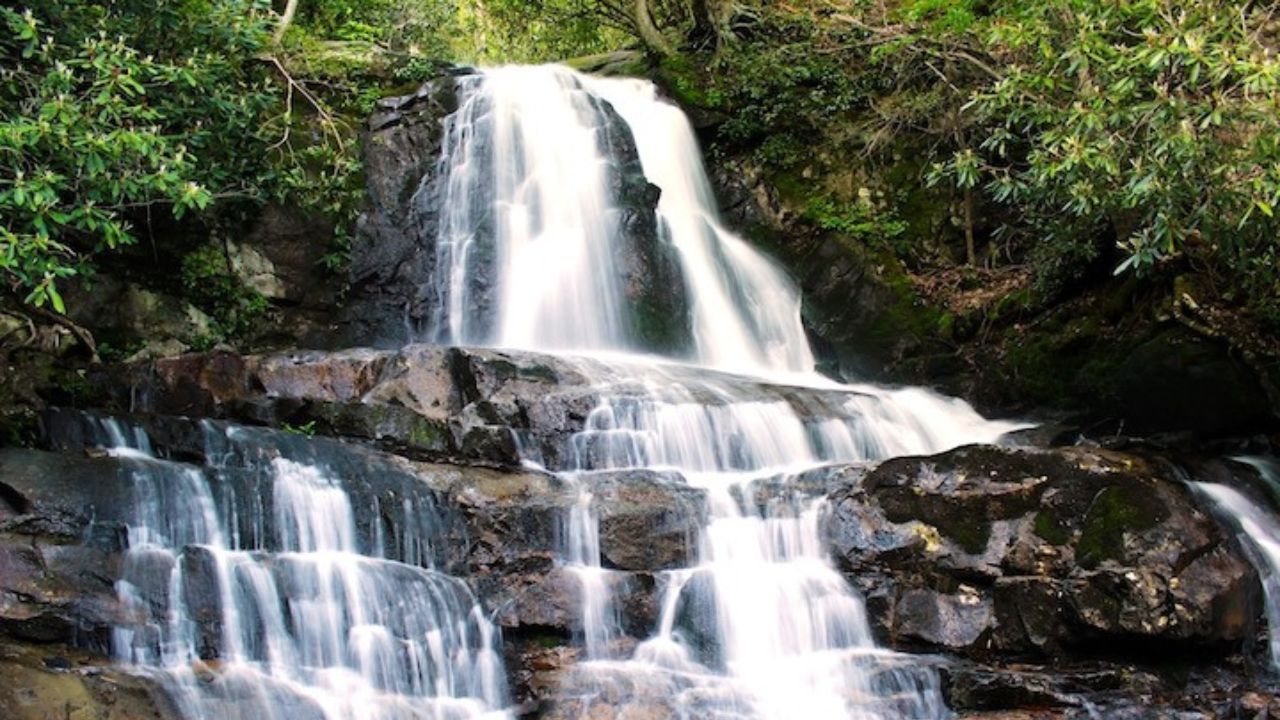 Sparkling, splashing waterfalls are a magnet for Smoky Mountains visitors every season. You're never far from these natural beauties when you stay at a Gatlinburg cabin. Bring your hiking boots and a picnic, and head to these five waterfalls you shouldn't miss.
1. CATARACT FALLS
Ideal for families with young kids or anyone wanting a stroll, the trail to Cataract Falls starts in the parking lot of Sugarlands Visitor Center. Walk the one-mile round-trip trail through the woods, featuring the 40-foot cascade. For a quieter visit to these famous falls, arrive early in the day.
2. THE PLACE OF A THOUSAND DRIPS
At this magical spot, small waterfalls lace together as they flow down the mountainside. The best time to visit is after a good rain when streams spill through lush green moss and over boulders. You'll find this unusual waterfall just off Roaring Fork Motor Nature Trail. Pick up the one-way, scenic motor trail in Gatlinburg at stoplight eight, and enjoy the relaxing drive! The Place of a Thousand Drips is at motor trail stop 15.
3. GROTTO FALLS
This is the only waterfall in the Smokies where you can walk behind the cascade! A must-see for waterfall lovers, Grotto Falls, is the centerpiece of a moderate hike. Follow Roaring Fork Motor Nature Trail to stop five. Park and pick up the trailhead nearby for the three-mile round-trip outing.
4. BASKINS CREEK FALLS
An easy hike from the motor trail, these two-tiered falls rise 40 feet. The three-mile, the round trip trek is most worthwhile after rains swell the falls into white cascades. Baskins Creek Falls gets fewer visitors than other waterfalls near Gatlinburg, so bring a picnic and make the most of this delightfully uncrowded spot.
5. LAUREL FALLS
Waterfalls plus wildlife make Laurel Falls especially beloved. This 80-foot waterfall is known for bear sightings near the hiking trail. Because of the bears and the waterfall's popularity with visitors, park volunteers often work at these falls. Arrive early to get parking! Then make the easy (but occasionally steep) 2.6-mile round trip hike. Laurel Falls has upper and lower cascades, with a footbridge crossing the falls at the base of the upper waterfall–a gorgeous spot for photos!
Make a Gatlinburg vacation cabin your home base for exploring the Great Smoky Mountains National Park. Reserve your Gatlinburg cabin today and start planning your waterfall wanderings!