Why You'll Want to Visit Pigeon Forge this March
Published Dec 30, 2020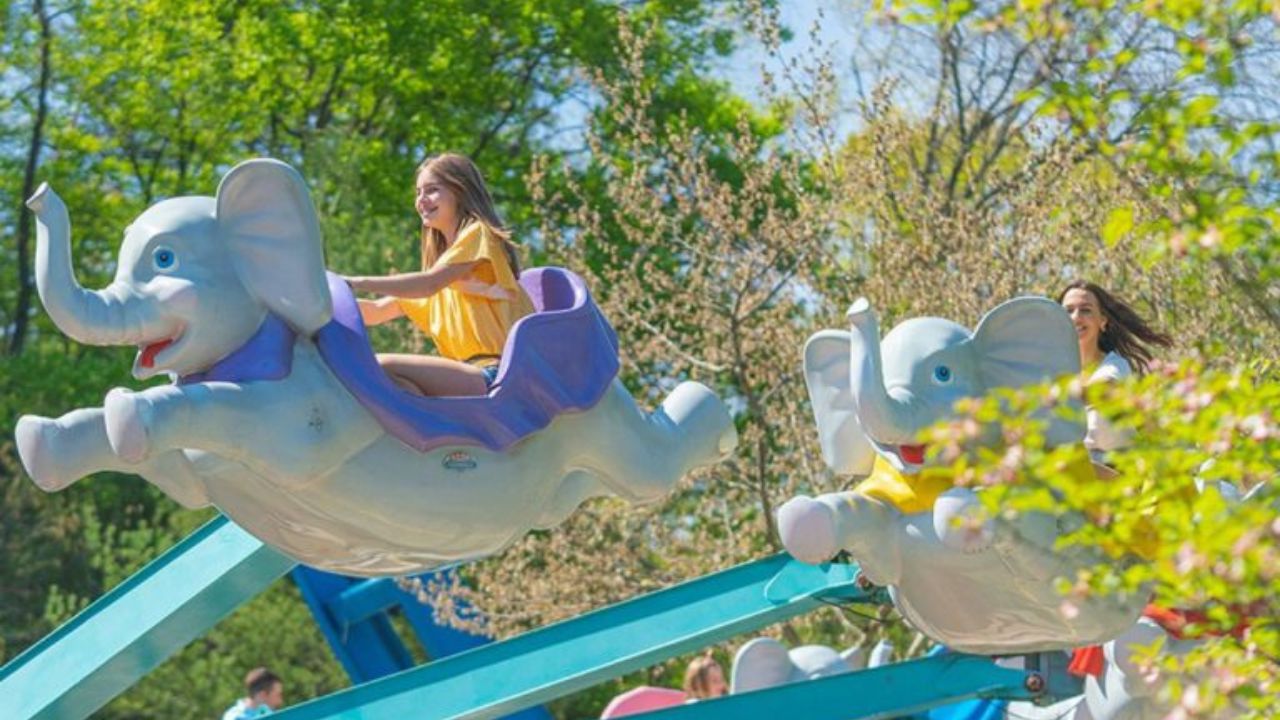 If you're looking for an exciting getaway this March, look no further than Pigeon Forge, Tennessee. Nestled in the heart of the beautiful Smoky Mountains, Pigeon Forge offers a unique blend of natural beauty, thrilling attractions, and vibrant entertainment. Whether you're an outdoor enthusiast, a history buff, or simply seeking a memorable vacation, Pigeon Forge has something for everyone. In this blog post, we'll explore the top reasons why you should consider visiting Pigeon Forge this March.
1. Spectacular Spring Scenery
March marks the beginning of spring in Pigeon Forge, and nature awakens with bursts of vibrant colors. Witness the breathtaking beauty of the Great Smoky Mountains as the landscape transforms with blooming wildflowers and lush greenery. The mild temperatures provide the perfect environment for hiking, biking, or simply taking a scenic drive through the mountains.
2. Dollywood's Festival of Nations
March is an excellent time to visit Dollywood, the renowned theme park in Pigeon Forge. During this month, Dollywood hosts its Festival of Nations, a celebration of cultures from around the world. Immerse yourself in the sights, sounds, and tastes of various countries through live music, dance performances, authentic cuisine, and traditional arts and crafts. It's a unique opportunity to experience global diversity without leaving Pigeon Forge.
3. The Island in Pigeon Forge
The Island in Pigeon Forge is a must-visit destination, offering a lively atmosphere filled with shopping, dining, and entertainment. Stroll along the charming streets, explore unique boutiques, and indulge in delicious cuisine at the wide range of restaurants. Don't miss the Great Smoky Mountain Wheel, a giant Ferris wheel that provides stunning views of the surrounding area.
4. Outdoor Adventures
March is an ideal time to enjoy outdoor activities in Pigeon Forge. Embark on a scenic hike in the Great Smoky Mountains National Park, where you can discover picturesque waterfalls, spot wildlife, and breathe in the crisp mountain air. If you're feeling adventurous, try zip-lining through the forest or whitewater rafting down the Pigeon River. Pigeon Forge offers endless opportunities for outdoor enthusiasts of all ages.
5. Historic Sites and Museums
For history enthusiasts, Pigeon Forge is home to several intriguing museums and historic sites. Visit the Titanic Museum Attraction, an immersive experience that transports you back to the ill-fated voyage of the Titanic. Explore the rich history and culture of the Appalachian region at the Great Smoky Mountains Heritage Center, which features exhibits, demonstrations, and educational programs.
6. Family-Friendly Entertainment
Pigeon Forge is renowned for its family-friendly entertainment options. Catch a dinner show featuring live music, comedy, and mouthwatering Southern cuisine. Experience the thrill of go-kart racing, laser tag, and mini-golf at the numerous amusement parks and entertainment centers. Don't forget to check out the numerous theaters hosting captivating performances, including magic shows, comedy acts, and Broadway-style musicals.
Pigeon Forge, Tennessee, offers a compelling combination of natural beauty, thrilling attractions, and memorable experiences. Whether you're drawn to the stunning mountain scenery, the diverse cultural celebrations, or the exciting outdoor adventures, Pigeon Forge has something to offer every visitor. This March, make your way to Pigeon Forge and immerse yourself in the vibrant atmosphere, create unforgettable memories, and discover why it's an ideal destination for an exciting getaway.