Is Buying a Gatlinburg Cabin a Good Investment?
Published Jun 22, 2022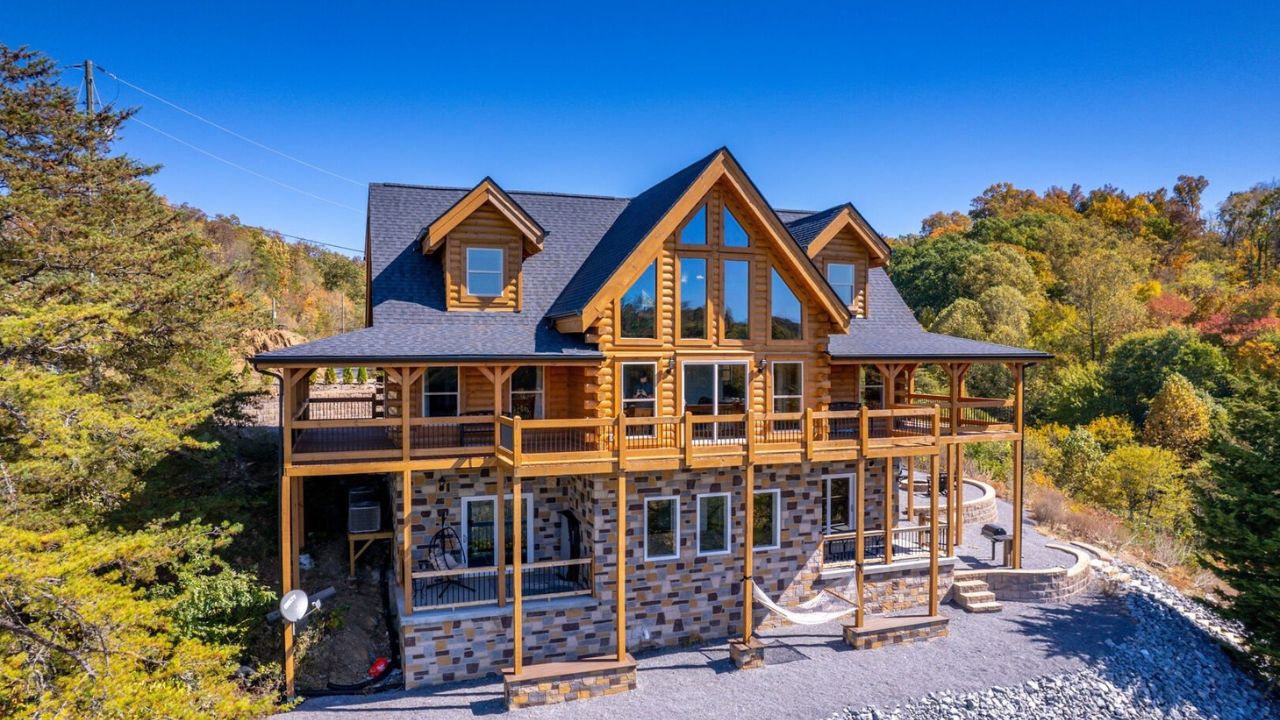 Short answer: Yes! Buying a Gatlinburg cabin is a smart way to earn rental income in one of the country's hottest spots for vacationers. Gatlinburg offers a range of attractive features that make it a great bet for investment.
Firstly, properties in Gatlinburg are affordable. The median home price in the area was reported to be just under $183,000 in 2019, which is relatively low considering the popularity of the region among tourists.
Additionally, property values in Gatlinburg have been steadily appreciating. According to Zillow, home values rose by an impressive 21.5 percent over the past year (February 2020 to February 2021). This indicates a positive trend for property owners in terms of potential returns on investment.
Rental income in Gatlinburg is solid, with estimated figures of $45,000 per year as of 2019, according to Rented.com's report. The actual rental income will depend on factors such as the size, location, and amenities of the rental property. Nevertheless, Gatlinburg has a reputation for generating profitable returns for property owners.
One of the key advantages of investing in Gatlinburg is its popularity among visitors throughout the year. Gatlinburg attracts a steady stream of travelers year-round due to its location at the entrance of the highly visited Great Smoky Mountains National Park. The area offers a wide range of attractions, including wildlife, hiking trails, scenic views, historic sites, a ski resort, and traditional Appalachian culture. This consistent influx of tourists contributes to the steady demand for vacation rentals in Gatlinburg.
Moreover, Gatlinburg has minimal restrictions on short-term rentals. Local regulations and codes are not burdensome, and there are experts like Colonial Properties, a rental cabin management company, who can navigate these regulations on behalf of property owners. Colonial Properties handles all aspects of managing rental properties, including booking guests, processing payments, cleaning cabins, maintenance, and addressing any issues that may arise. They also assist with marketing your cabin, tracking market prices, and adjusting rents accordingly.
If you prefer not to deal with the day-to-day responsibilities of managing renters, Colonial Properties can take care of everything for you. By using their services, you can enjoy the income generated by your cabin without the associated hassles.
In summary, buying a cabin in Gatlinburg is a promising investment opportunity. The area's affordability, appreciation potential, solid rental income, year-round popularity, and minimal rental restrictions make it an attractive choice for investors. By partnering with a reliable cabin management company like Colonial Properties, you can maximize your investment returns while minimizing the effort required on your part. Contact their Owner Success Team today to explore how your Gatlinburg vacation cabin can become a lucrative rental property without the headaches.