Gatlinburg vs. Pigeon Forge: Which is the Better Location for Your Cabin Purchase?
Published Sep 11, 2023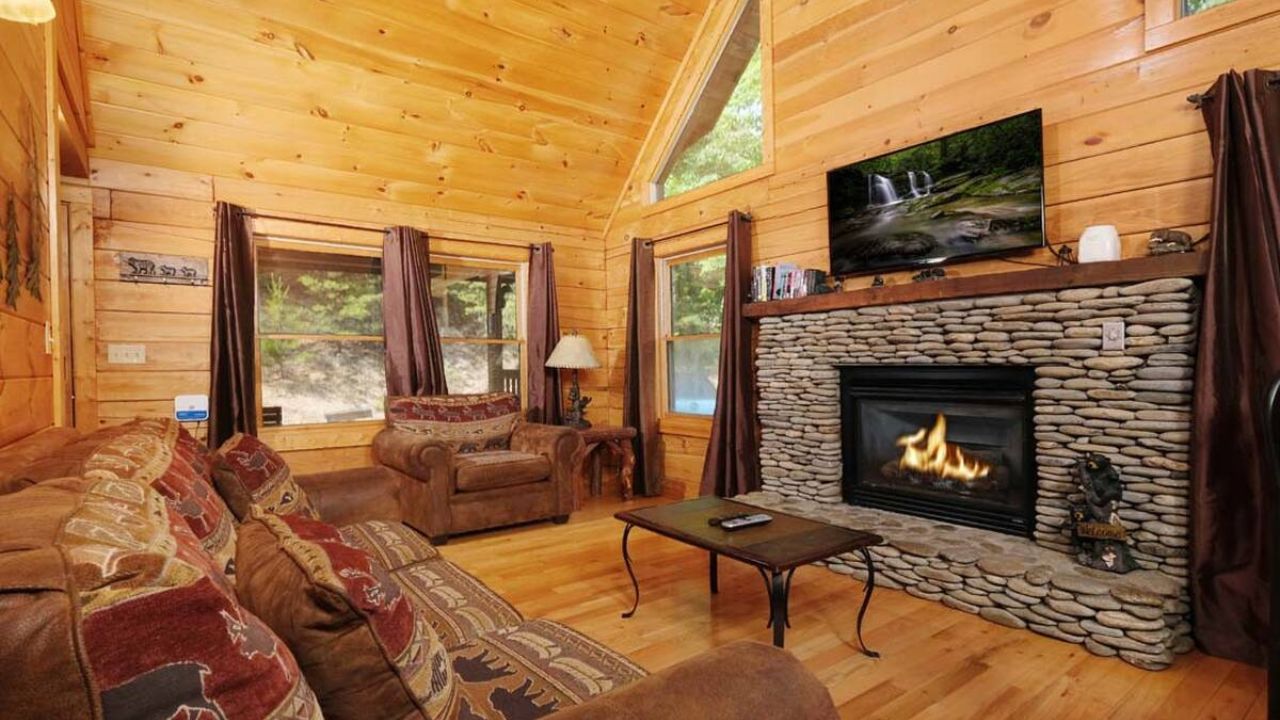 When it comes to investing in a cabin in the Smoky Mountains, the decision of where to buy is crucial. Two of the most popular destinations in this picturesque region are Gatlinburg and Pigeon Forge. Both offer stunning natural beauty, vibrant communities, and a wide range of opportunities for outdoor recreation, but they each have their own unique charm. In this blog post, we will explore the factors you should consider when choosing between Gatlinburg and Pigeon Forge for your cabin purchase.
The Setting
Gatlinburg: A Quaint Mountain Town
Nestled in the heart of the Great Smoky Mountains National Park, Gatlinburg boasts a charming, small-town atmosphere. Its downtown area is filled with quaint shops, local eateries, and unique attractions like Ripley's Aquarium of the Smokies. Gatlinburg is renowned for its breathtaking mountain views and hiking trails, making it an ideal location for nature enthusiasts and those seeking a quieter mountain escape.
Pigeon Forge: The Entertainment Hub
Pigeon Forge, on the other hand, is known for its entertainment options. Home to Dollywood, a theme park created by country music legend Dolly Parton, and a variety of theaters hosting live shows and musical performances, Pigeon Forge offers a more vibrant and lively atmosphere. The Parkway, Pigeon Forge's main strip, is lined with numerous restaurants, outlet malls, and family-friendly attractions like go-kart tracks and mini-golf courses.
Accessibility
Gatlinburg: A Peaceful Retreat
Gatlinburg's location close to the national park provides easy access to hiking trails, scenic drives, and outdoor adventures. If you crave a peaceful retreat surrounded by nature, Gatlinburg is your best bet. However, keep in mind that the winding mountain roads leading to Gatlinburg can be challenging during winter months when snow and ice are common.
Pigeon Forge: Convenience and Entertainment
Pigeon Forge offers greater convenience for those looking for a bustling, family-oriented vacation destination. The city is easily accessible via major highways and is just a short drive from Gatlinburg. This makes it a preferred choice for families and vacationers who want a variety of entertainment options close by.
Investment Potential
When it comes to making an investment in a vacation cabin, both Gatlinburg and Pigeon Forge have their own advantages.
Gatlinburg: Limited Growth Potential
Due to its location within the boundaries of the Great Smoky Mountains National Park, Gatlinburg has limited room for expansion. This can mean a more stable market, but potentially slower appreciation in property values.
Pigeon Forge: Expanding Opportunities
Pigeon Forge, with its thriving entertainment industry and proximity to Gatlinburg, has seen more significant growth in recent years. Investors may find more opportunities for rental income and property appreciation in this dynamic market.
Final Thoughts
Choosing between Gatlinburg and Pigeon Forge for your cabin purchase ultimately depends on your personal preferences and investment goals. Gatlinburg offers a serene, nature-focused escape, while Pigeon Forge provides the excitement of entertainment and easy access to a wide range of amenities.
If you prioritize tranquility and natural beauty, Gatlinburg may be the better choice. On the other hand, if you're looking for an investment property with growth potential and want to be in the heart of the action, Pigeon Forge could be the right fit for you.
At Colonial Properties, we offer a wide range of cabin options in both Gatlinburg and Pigeon Forge. Our experienced team can help you explore properties in both locations, ensuring you make an informed decision that aligns with your goals. Whichever destination you choose, you're sure to find the perfect cabin to call your own in the stunning Smoky Mountains.