Streamlining Vacation Rental Operations with Colonial Properties
Published May 8, 2023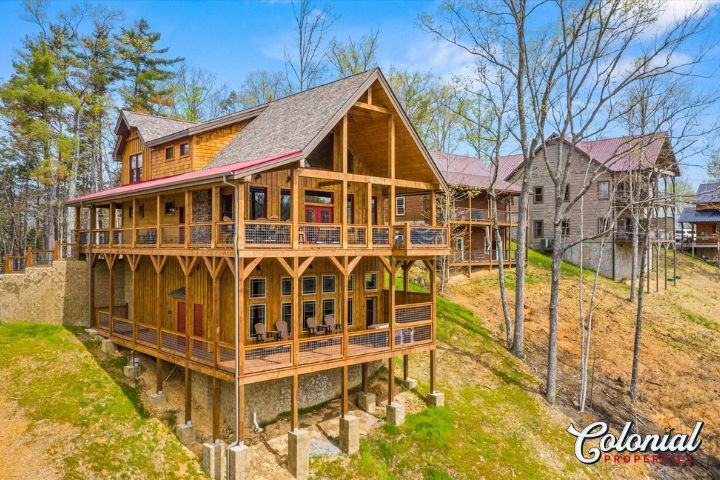 If you're in the business of vacation rentals, you know that managing a property can be a time-consuming and complex process. From marketing and booking to cleaning and maintenance, there are a lot of moving parts involved in running a successful vacation rental operation. That's where Colonial Properties comes in - a company that specializes in streamlining vacation rental operations.
Colonial Properties offers a comprehensive suite of services designed to make vacation rental management as smooth and seamless as possible. Here are just a few of the ways they can help:
Marketing and Booking: Colonial Properties offers a full suite of marketing services to help you promote your property and attract renters. From professional photography and listing optimization to targeted advertising campaigns, they have the expertise to get your property in front of the right audience. They also offer a streamlined booking process that makes it easy for renters to reserve your property online.
Guest Services: Once your property is booked, Colonial Properties can take care of all the details of your guests' stay. They offer 24/7 guest support, including check-in and check-out services, concierge services, and assistance with any issues that may arise during the stay.
Cleaning and Maintenance: Keeping your property clean and well-maintained is essential for guest satisfaction and repeat business. Colonial Properties offers a range of cleaning and maintenance services, including regular cleaning, deep cleaning, and maintenance checks to ensure everything is in working order.
Revenue Management: Maximizing your revenue is crucial in the vacation rental business, and Colonial Properties can help you do just that. They use advanced pricing algorithms to optimize your rental rates based on factors like seasonality, demand, and local events.
In addition to these services, Colonial Properties also provides detailed reporting and analytics to help you track your rental performance and make informed decisions about your property. With their help, you can streamline your operations and focus on providing the best possible guest experience.
Overall, if you're looking to simplify your vacation rental management and maximize your revenue potential, Colonial Properties is an excellent partner to consider. Their comprehensive suite of services and expert guidance can help take your rental business to the next level.