Top 7 Reasons Gatlinburg is a Hot Rental Market
Published Sep 30, 2022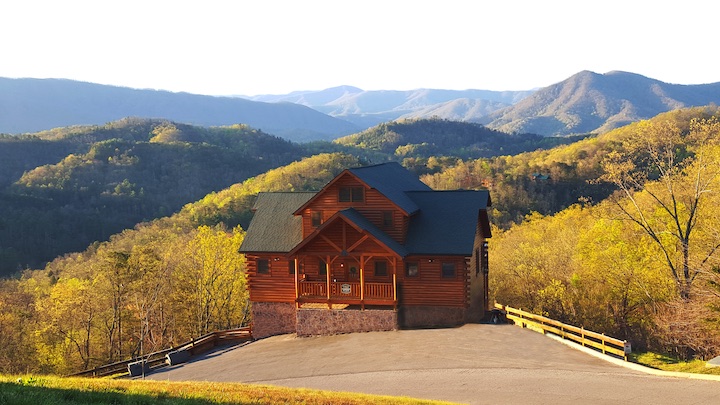 In 2020, real estate investing site Fortunebuilder named Gatlinburg one of the top five best vacation rental markets in the United States. These seven reasons show why Gatlinburg is a magnet for visitors and a reliable investment for owners.
1. America's Most Visited National Park
Your Gatlinburg rental sits on the doorstep of the most visited national park in the country, the Great Smoky Mountains National Park. Visitor numbers keep ticking up: In 2019, the park welcomed 12.5 million visitors, and in 2021, visitor numbers hit 14 million. The popularity of this vast park only grows. So does the need for lodging for all those eager visitors.
2. Plenty of Attractions
Gatlinburg's attractions sell themselves. Gatlinburg features a world-class aquarium, Dollywood, and everything from mini golf to escape rooms. Adrenaline junkies love the area's ziplines and mountain coasters. With so much to do here, the typical visiting family spends at least four nights in a rental cabin.
3. A Year-Round Destination
A beach property depends on firm summer rentals to succeed. A mountain rental in a ski country needs a busy winter to increase expected profits.
Unlike many other destinations, Gatlinburg is an all-seasons tourist spot. While family vacations in summer and beautiful foliage in fall do create peak seasons here, Gatlinburg remains popular through winter and spring, thanks to mild weather and all those attractions.
4. Easy to Reach
Half of the country's population lives within a one-day drive of Great Smoky Mountains National Park. Cities including Atlanta, Charlotte, Nashville, and Cincinnati are all four to five hours away–half a day's drive. That makes Gatlinburg an easy choice for millions of vacationers.
5. An Affordable Investment
A Gatlinburg vacation rental cabin usually costs less than a major city or popular beach community property. Gatlinburg isn't cheap–Zillow notes a median home value of under $600,000 in 2022. But that reflects how values are climbing here, thanks to robust tourism.
6. Reliable Rental Income
Estimated rental income for Gatlinburg owners was $45,000 a year as of 2019, Rented.com found. While factors like a property's size and amenities can affect rental success, the bottom line is clear: This rental market pays off.
7. Local Property Management
Colonial Properties Cabin and Resort Rentals takes daily details off owners' plates. Your property gets the booking, maintenance, cleaning, and top-notch service, while you make money. Find out how a property management company can help you make the most of your property. Talk to us today!