Get Your Vacation Rental Ready for Fall with These 6 Simple Tips
Published Aug 28, 2022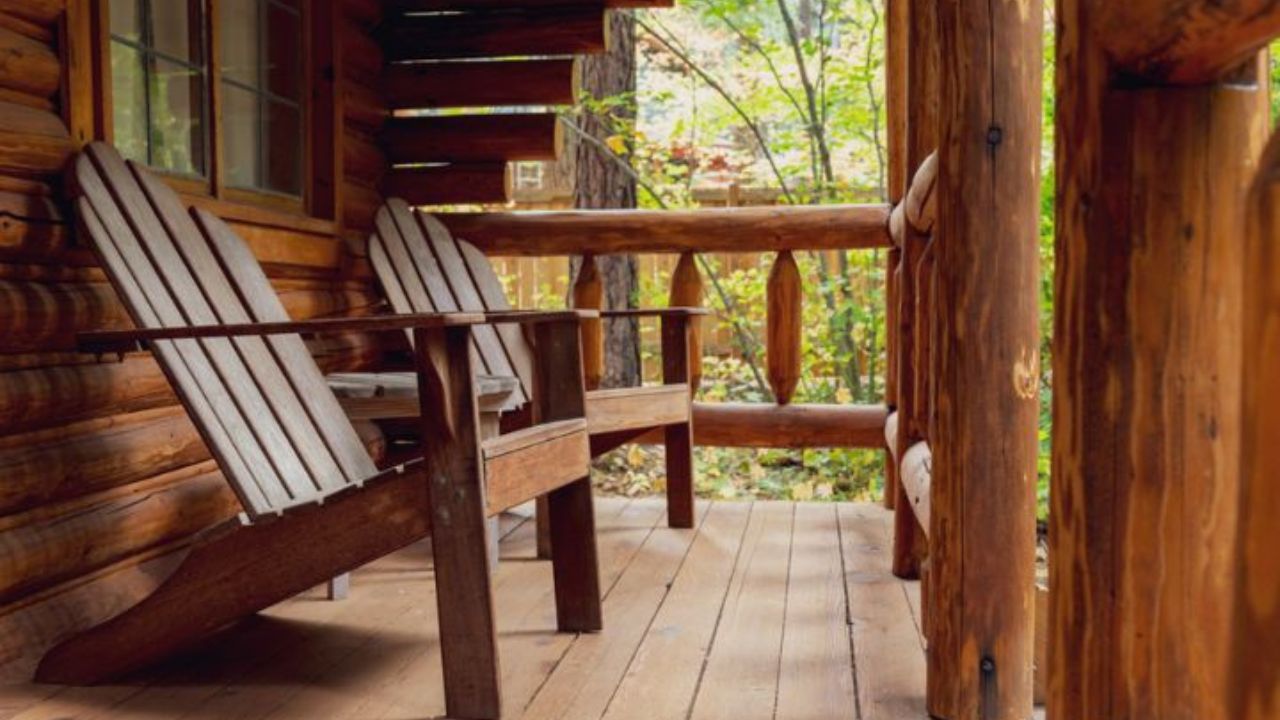 As summer comes to a close and the cooler breeze of autumn starts to set in, it's time to transition your vacation rental to embrace the beauty of the fall season. Preparing your property for autumn not only enhances its appeal but also ensures a comfortable and memorable experience for your guests. Whether you own a cozy cabin in the mountains or a charming beachfront cottage, these six simple tips from Colonial Properties will help you get your vacation rental ready for the enchanting fall season.
1. Embrace the Fall Colors
One of the most enchanting aspects of fall is the vibrant display of colors in nature. Embrace the seasonal hues by decorating your rental property with autumn-themed accents. Swap out the bright summer linens for warmer tones like deep reds, burnt oranges, and earthy browns. Incorporate decorative throw pillows and cozy blankets in rich textures to create a comfortable and inviting ambiance. Adding a tasteful fall wreath on the front door and strategically placing pumpkins or fall foliage around the property can also enhance the overall charm.
2. Prepare for Cooler Weather
As the temperatures start to drop, ensure your vacation rental is equipped to keep guests warm and comfortable. Check the heating system to ensure it's in proper working condition. Clean or replace air filters and have a professional inspection if needed. Provide extra blankets and throws for chilly evenings, and consider placing a few space heaters in common areas for added coziness. If you have a fireplace, stock up on firewood and ensure the chimney is clean and ready for use.
3. Fall-Themed Welcome Basket
A thoughtful touch that guests will appreciate is a fall-themed welcome basket. Include seasonal treats like pumpkin-flavored snacks, spiced cider mix, or locally sourced apple products. Consider adding a small guide or brochure with nearby fall activities and events, such as apple picking, corn mazes, or fall festivals. This gesture will not only delight your guests but also demonstrate your commitment to providing a memorable experience.
4. Landscape and Outdoor Spaces
Take advantage of the picturesque autumn backdrop to enhance your vacation rental's outdoor spaces. Clean up any summer debris and trim overgrown plants. Plant some fall flowers or arrange potted mums near the entrance to add a pop of color. Consider setting up a cozy seating area with outdoor cushions and warm blankets, inviting guests to relax and enjoy the crisp fall air. If you have a grill or fire pit, ensure they are clean and operational for guests to use during their stay.
5. Safety First
With fall comes unpredictable weather, so prioritize safety measures in and around your vacation rental. Inspect the property for any potential hazards, such as loose handrails, slippery pathways, or faulty outdoor lighting. Make sure smoke detectors, carbon monoxide detectors, and fire extinguishers are in working order and provide clear instructions on how to use them. It's also a good idea to have an emergency contact list readily available for guests.
6. Highlight Indoor Entertainment
Autumn weather may lead guests to spend more time indoors, so ensure your vacation rental provides various entertainment options. Stock up on board games, puzzles, and books suitable for different age groups. Consider providing streaming services or a selection of DVDs for cozy movie nights. Indoor amenities like a well-equipped kitchen for cooking comfort meals and a comfortable seating area for relaxation are also essential for creating a welcoming atmosphere.
Preparing your vacation rental for fall is a delightful way to welcome the changing season and create a memorable experience for your guests. By embracing the fall colors, ensuring comfort and safety, and adding thoughtful touches, you can enhance the charm of your property and create lasting impressions on those who choose to spend their autumn getaway with you. Incorporate these simple tips from Colonial Properties, and your vacation rental will be all set to embrace the beauty of fall!