A Journey Through Time at the Noah Bud Ogle Cabin
Published Sep 22, 2020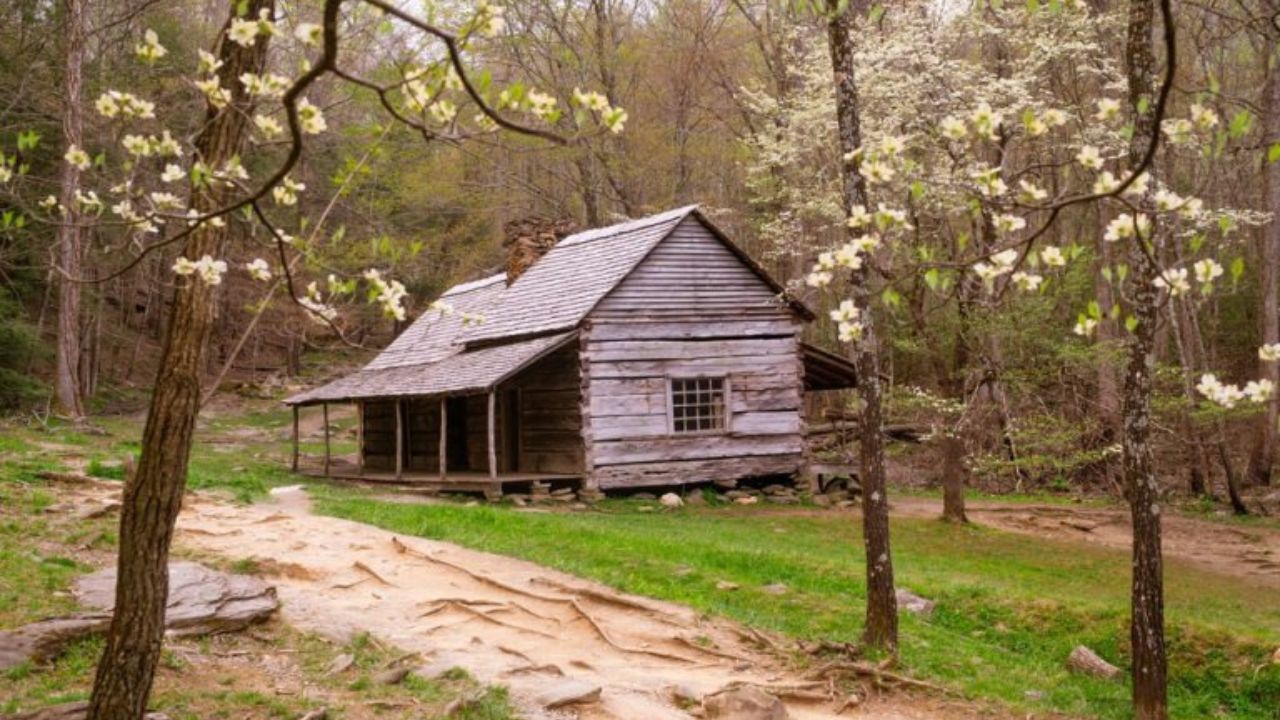 Nestled in Great Smoky Mountains National Park is a rustic farm where you can time-travel to when sinks were made of wood, chickens might dash into the house, and a good ax was your best friend.
Just off the scenic Roaring Fork Motor Nature Trail sits the Noah "Bud" Ogle homestead, with its unusual cabin, working mill, and barn.
Here, Bud—great-grandson of the first European settlers in the Gatlinburg area—and his wife Lucinda forged a home in the 1880s. With so much of the farm still standing, the site lets you step into their day-to-day lives.
THE HOMESTEAD LIFE
The cabin is actually two small cabins side by side, sharing a single chimney. This style, called a "saddlebag" cabin, is seldom seen in the Smokies. When Ogle hewed logs for his cabin, he started with a one-room dwelling, but the growing family soon needed more space. (He didn't forget the animals. Sharp-eyed visitors will spot a tiny door that let the family's chickens flee into the cabin when hungry predators prowled outside.)
Ogle's ability with an ax also gave the cabin a rare and welcome feature for the time—running water. A hollowed-out log flume brought water from the nearby spring to the cabin porch, where it tumbled into a wooden sink.
With its rocky soil, the homestead wasn't good for farming, but Ogle planted an apple orchard and corn. His "tub mill" for grinding corn still stands half a mile from the cabin. An 80-foot-long log flume carried water from LeConte Creek to power the mill turbine that turned the grindstones. Neighbors paid in cornmeal to use Ogle's mill. The mill is the last surviving operational tub mill in the region.
The barn, with four pens for the family's livestock, is a "drove-through" barn—Bud could drive a wagon into the center of the barn from either side, to keep it out of the weather.
A WALK IN THE WOODS
Behind the cabin and barn is the nature trail, a three-quarter-mile loop where you can reach the mill, then return to the cabin. You'll cross brooks in the woods, stroll through what were once Ogle pastures and fields, and navigate the boulders that made the land beautiful to look at, but tough to farm. The trail is open year-round.
After you visit this historic cabin, return home to your modern vacation cabin in Gatlinburg or Pigeon Forge. Look at the range of beautiful rentals Colonial Properties offers.